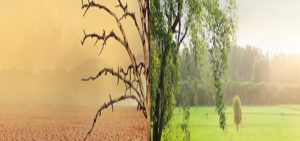 What is it like to be on the other side of a survey? Dilemmas in data collection
For development sector researchers, interactions with people across communities and geographies are an intrinsic component of research studies. It offers us a chance to gain their perspective, understand their needs and inform decisions that could improve their lives. Yet, anyone who has collected data in a development research setting would, at some point, have encountered one or more of the following questions from the study participants –
"Why should we talk to you? What will you do with this information?"
"What will we get out of it?"
"Others came to ask us the same questions, we answered and then nothing happened. Why should we answer you?"
Such questions are a routine part of the work for many of us. But their recurring appearance brings up an ethical dilemma: Do our research practices adequately account for the needs, preferences, and perspectives of the people at its center?
The scenarios above bring up three interesting ethical challenges in data collection that spotlight the experience of study participants in research settings.
Research can impose a mental and emotional burden on the participants. More often than not, the type of information we collect in development settings can leave our study participants feeling burdened and vulnerable. Attributable to research duration, intensity, and invasiveness, these burdens may manifest as actual or perceived exploitation and lead to feelings of research fatigue and trauma among participants. These feelings are well documented, for instance, among participants in gender-based violence studies.
Research can lead to the misconception that participation will directly lead to tangible gains/impact. The journey from research to programs to impact is seldom straightforward and relies on the uptake of research insights to inform programs and policy. But, to a study participant, this process may not be very intuitive. For them, extensive discussions of their lives and livelihoods might signal an implicit promise of tangible action. Further, participants in communities subjected to repeated data collection may get tired of the process in the absence of visible significant gains. The two factors combined often become formidable roadblocks to credible research efforts. Our own studies have been subjected to this challenge. A recent study on the impact of COVID-19 on the lives and livelihoods of marginalized communities faced significantly high participant refusal on account of survey fatigue and a perceived sense of inaction about the plight of the respondents.
Lack of understanding of research objectives and inaccessibility to findings may leave the participants feeling undervalued. While research communities often emphasize the value of sharing study findings with participants and their communities, this is seldom practiced. As documented here, research participants want to be meaningfully involved in research and have research findings shared with them. In the absence of these conditions, the perceived lack of value and validation may influence participants' motivation to engage in the research, lead to biased responses and feed into the overall sentiment of exploitation.
What are we doing about these ethical dilemmas?
For most of us facing these challenges, our solutions don't address the participants' concerns directly but rather seek "methodological" solutions like including buffer samples to account for survey attrition, research fatigue, and interview refusals. Even as these solutions circumvent the underlying ethical issues, they are hard to adopt for research projects with limited time, money, and human resources.
Fortunately, conversations around transparency and ethics acknowledge that the solutions must run deeper than identifying buffer populations to account for attrition/refusal. Here, I discuss some potential solutions that might offer more social gains to researchers.
Reimbursing, compensating, or incentivizing research participants. Though sometimes highly contested among researchers, there is an increasing acceptance of reimbursing, compensating, and (in a few cases) incentivizing research participants. Reimbursements for out-of-pocket expenses and compensation for participants' time offer a way for researchers to mitigate the possibility of exploitation. Researchers should engage local communities to understand if and how participants should be compensated, reimbursed, or incentivized. Such dialogues also serve as a way for researchers to build trust with the participant community and meaningfully engage them in the research process.
[…]