This year's International Literacy Day is celebrated worldwide under the theme, "Transforming Literacy Learning Spaces". This provides us with an opportunity to rethink the fundamental importance of literacy learning spaces to ensure quality, equitable, and inclusive education for all (UNESCO 2022). In this fast-paced transformation era, education and skilling are crucial to the progress of the country. Although education indeed alters lives, despite the Right to Education act, of 2009, access to education in the country has barriers associated with inclusivity, quality, and, equality.
The most challenging issues we face today can typically be resolved through technology. During the COVID-19 pandemic, education technology, or Edtech, in India, has expanded extraordinarily. Due to the nationwide closure of schools and universities over the past two years, the Edtech sector has produced unicorns including Byju's, Unacademy, and Vedantu. While we are aware that the digital divide and limited infrastructure are limiting Edtech's growth, it is undeniable that it has the potential to be a tool for transforming India's learning spaces.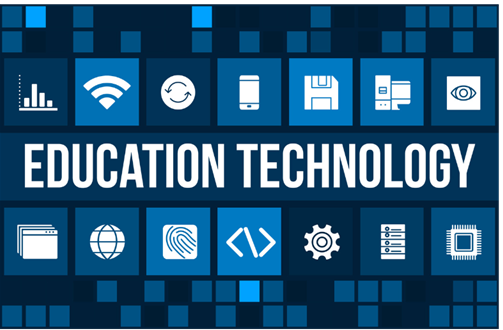 Edtech as a medium to make learning spaces in India more inclusive
Inclusivity in education is incomplete without learning in vernacular language, which has also been advocated by the New Education Policy, 2020. India is a country with diverse language needs and a population that communicates and prefers regional and local languages. Edtech platforms, with regional language content, have the potential to bridge a language barrier and provide education to children across borders and cultures.
In addition to language barriers, there are physical barriers for young people with various disabilities, who have been denied a fair opportunity to attend a regular school or consume regular school content for no fault of theirs. Technology can also play an important role in helping ensure children/ young people with disabilities have fair and optimal access to the school curriculum. The new Edtech applications can have features of podcasts and videos for children who are identified as blind and deaf to ensure social inclusion in another way.
Transforming learning spaces by improving the quality
Technology can be used to tackle some of the educational issues which otherwise would be too resource-intensive to be solved. Edtech can ensure stakeholder accountability, such as with the implementation of cameras that monitor teacher absenteeism and replace less-frequent but more expensive school inspections. Furthermore, to address some of the input shortages that many government schools in rural India face, a simple smartphone or a feature phone can be replaced by inputs such as computers, textbooks, notebooks, teacher records, and teaching guides (Segura 2021). Evidence shows that customization of Edtech solutions such as self-led learning and providing better instructions along with practice problems could be a start to combat issues associated with the high-pupil teacher ratio and insufficient skills of teachers (Muralidharan et al 2019; Beg et al. 2019).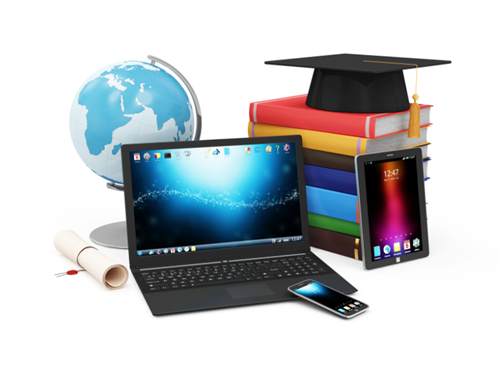 Transforming learning spaces through combating unequal access
As per the World Bank, approximately 500 million girls and women across the world are still unable to practice good menstrual hygiene management, including the global school population, which results in unequal access to education for girls everywhere. Evidence across many countries shows that school absenteeism and dropout rates among girl students increase because of inadequate sanitary facilities at school, menstrual cramps, parental restrictions, and embarrassment in attending school during these times (Vashisht et al. 2018). Innovations in Edtech solutions such as recorded videos and lectures can enable girls to attend classes at their convenience from the comfort of their homes.
The way forward…
The government of India has also been undertaking initiatives to induce a shift from a traditional to a technological mode of learning. While, one such initiative is the distribution of laptops to children to bridge the digital divide in various states, evidence from other developing countries shows that bridging this divide is not the end. It appears that a behavioral push along with technology is needed to induce a positive change. While there are studies that show Edtech as a substitute for infrastructural barriers in low and middle-income countries, evidence on other aspects is still missing, which needs to be addressed. The impact of vernacular teaching in Edtech on the learning outcomes of young people is yet to be explored. Additionally, there is a significant shortage of evidence on which technology works best for children with disabilities, especially in low- and middle-income countries. Edtech indeed has the potential to become the medium to transform the learning spaces in India. However, given our existence in a resource-constrained world, the change could be slow.