Air pollution is a silent killer. According to the World Health Organization, about 99% of the population breathes in polluted air. For India, this is even worse because India's 1.4 billion people, which is nearly 100 percent of the population, are exposed to poor quality air. There is no city in India that does not fall short of international air quality standards.
Drawing from personal experience, living in Delhi all my life has been scary. It is as if you can taste the polluted air. My lungs thanked me when I moved abroad in 2019 for higher education and then to the mountains in early 2021. I could feel the change in my breathing. It feels much better not coughing or sneezing for days at length. On winter days, it is even worse. When there is a clear blue sky, I Instagram it, not knowing if a thick smog would layer the city the next day. Because work keeps me in Delhi, fighting air pollution (on top of Covid) feels like a personal battle I deal with every day.
There is mounting evidence suggesting that women are more affected due to air pollution, which is touted as the fourth leading risk factor for death among females. However, conversations on air pollution in the public discourse do not often see women as a vulnerable group. There is hardly any talk surrounding the impact of air pollution on women's health.
What does the evidence reveal? Take for instance; a study in India found that women in the country are exposed to severe to poor quality air* because of indoor pollution. This is primarily because they take up the role of primary caregivers and often oversee cooking in the households, which uses solid fuels such as charcoal, wood, or animal dung. Prolonged exposure to poor air quality leads to respiratory disorders. It is often linked with chronic heart disease, lung infections, cancer, diabetes, and other health issues. According to a Greenpeace Southeast Asia analysis of the cost to the economy, approximately 54,000 deaths alone in New Delhi were due to PM 2.5 air pollution. PM 2.5 is particulate matter thirty times finer than human hair than enters the bloodstream and causes severe health risks.
*An AQI between 0-50 is considered good, 51-100 is satisfactory, 101-200 moderate, 201-300 poor, 301-400 very poor and 401-500 are marked as severe/hazardous.

"If there's a drought, you find women having to walk miles just to collect water for drinking and cooking," – Nitya Rao, professor of gender and development at the University of East Anglia, as quoted in Vogue India
Climate change is a matter of concern that needs to be addressed immediately. It drastically impacts the social development of communities; however, its' impact certainly varies by age, income groups, occupations, and gender. Gender inequity intertwines with risks associated with climate change in urban and rural contexts. A UN report found that women and children are fourteen times more likely to die than men during a disaster. But what difference would gender equity make to the debate of climate change and its vulnerabilities?
There is ample evidence that shows that social and environmental well-being can be positively affected with advancements in gender equality. There is global consensus on the fact that women can longer be left out of the climate change dialogues. They play an equally significant role however face a disproportionate brunt of vulnerabilities due to climate change. Environmental projects must consider relevant gender issues. To the extent that there is limited documented evidence on the role women play or can play and their engagement in climate change. If not appropriately managed, climate change and adaptation could be a reason for perpetuating gender inequalities. And not just perpetuating but environmental programs can even widen the gap between men and women. Therefore, climate action cannot continue turning a deaf ear to the voices that are more affected but shrouded due to the generalization that climate change affects everyone. So, what role can women play in this dialogue?
"Gender inequality hampers women's capacity and potential to be actors of climate action."- Verona Collantes, an intergovernmental specialist with UN Women, as quoted in Global Citizen
Women must come forward and play a bigger role in integrating their needs and adaptations and drive the climate change agenda. Their voices should be given a platform; women leaders should come forward to contribute and shape adaptation, mitigation policies. While there has been a marked improvement in promoting climate policy and action that is gender-responsive, there is more that can be done. Take for example, women's representation at the national and global climate negotiating bodies. It is certainly below 30 percent, but it has progressed from the local level, where there have been limited improvements.
At the international level, COP26 saw some bold, new commitments that promised to address gender inequality along with climate vulnerabilities. Air pollution was picked up widely considering the impact it contributes towards climate change. However, what is concerning is the proportion of women in key roles that could steer the course of the conversation in advancing gender- balance and integrating gender considerations in these new commitments. In 2019's COP25, out of 196 heads of delegation, only about 21 percent were women. Even this year, seats at the table for women increased to 25% only. The first Lima work program on gender established in COP20 was implemented in 2014 in the Climate Convention and the Paris Agreement. And since then, there has been commendable progress made. Women should be adequately represented in crucial decision-making processes to address climate action. There needs to be an encouragement of equal participation. Conversations need to be gender-inclusive, with women influencing critical decisions rather than at the risk of being excluded from the conversation because of their small numbers. A transformative action in waiting could unlock women's potential with their unique skills, knowledge, capabilities, and experiences to deal with climate change.
"Women's participation and leadership can have transformative effects in their countries and communities."- Mayesha Alam, an expert on climate, women's rights, and conflict at Yale University, as quoted in Global Citizen
Women are on the front- line of climate change adaptation and have developed several strategies to combat the effects of it. There is Women's Global Call for Climate Justice. It is a network of close to two hundred organizations that has led several campaigns to look at the climate crisis through a gendered lens. There is conclusive evidence that provides several successful stories of how a gender-diverse leadership results in strong and climate-resilient communities. There are also studies from India and Nepal that have categorically documented better results when women are given an opportunity to manage forest resources. In both urban cities and rural villages, women are hard at work at restoring depleting resources and moving towards sustainability. They play a dynamic role in conservation and ultimately enhancing ecological outcomes.
"A nation's competitiveness in the long term depends significantly on whether and how it educates and utilizes its women" and whether they have "the same rights, responsibilities and opportunities as men."- The World Economic Forum's Global Gender Gap Report 2013
Women are also leading climate-smart solutions that are transforming the lives of communities all around the globe. We have, for instance, the Solar Sisters programme in Uganda, Africa, an initiative that empowers women and provides them access to clean energy sources and economic opportunities. It aims at bridging the gender technology gap by providing electricity in rural areas and training women to become successful entrepreneurs. There are also tribal women in Rajasthan, India, who are catalyzing solar energy to mass-produce lamps and moving towards sustainability. This move towards renewable energy shields women from the harmful effects of indoor air pollution by burning kerosene, coal etc., and gives them economic opportunities to flourish. In Odisha, India, there are self-help groups, SHGs that have come together to generate solutions and solve the crisis of clean drinking water in the community. Due to increased salinity levels and rising seawater levels, women are adversely affected as there are health concerns surrounding their children and increased time and distance for them to fetch clean drinking water for the household. SHG provides a platform for women to speak on issues that are close to their heart, such as menstruation and sanitation. These SHGs are also raising specific demands rightfully so, from the authorities to stop neglecting the needs of women. Women' s participation in such initiatives not only holds the potential of transforming their health, but also livelihoods. These entrepreneurial ventures would also lead to better education opportunities for young girls.
In conclusion, we can see how women's greater participation and responsiveness to needs can achieve greater results in the case of climate, which can ultimately lead to sustainable outcomes. There is a need for a gender-disaggregated approach to shed light on the vulnerabilities that women must face owing to climate change in their everyday lives. This evidence should be addressed in climate action deals and partnerships and enable policymakers to better understand the struggles women face. And how support can be rendered. Often women are under-appreciated for the role they play in climate change mitigation or resource- management because of the non-influential hold of the position in their households. However, one must recognize the role of women as powerful agents of social change. They should be empowered as key stakeholders, and their unique experiences and knowledge should be combined with data that can help better strategize comprehensive policies. Women's issues intersect various horizons; mobility, planning, disaster- vulnerabilities, infrastructure, fragility, etc. For an inclusive approach, there is a need to increase transparency and include indicators that aptly quantify the issues women face. Considering how climate change impacts women, it is time their voices are heard. In fact, addressing gender inequality could be the first step in addressing climate change as a part of the solution.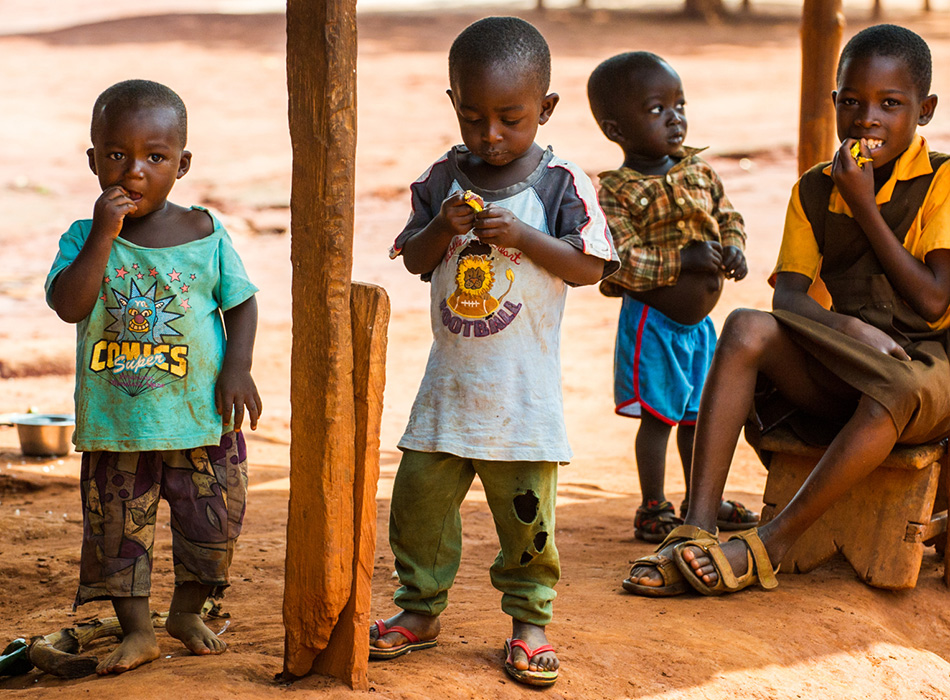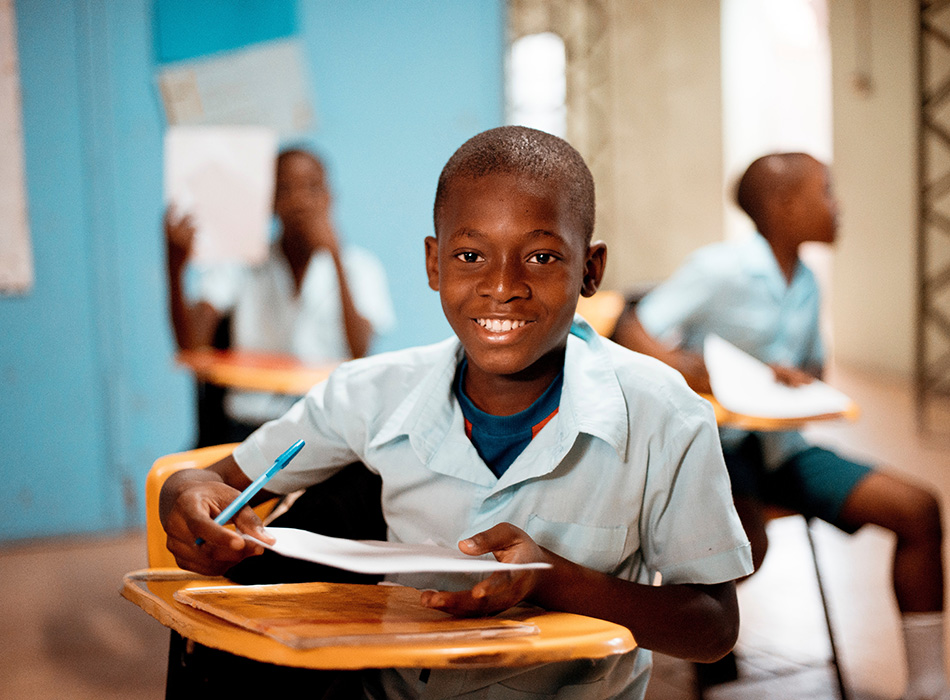 Anjali Dhingra
 is a project coordinator at Development Solutions and is a post-graduate in development studies from IDK, UK. Her research interests lie in the intersections of labour, migration, and urban development.